EASY STEPS TO SALVATION
HOME|Backgrounds-Index1|
Sheila's Poems|Backgrounds2|
Buttons|Backgrounds3|
|Backgrounds5|
|Backgrounds6|
Backgrounds7|Backgrounds8|
Backgrounds_Big_ Files|
Top Bordered Backgrounds|
Top_Bordered Backgrounds2|Backgrounds9|
Webtv-E-Mail_Backgrounds |
Left-Bordered-BG|Banner Page|
Bars|Awards

E-MAIL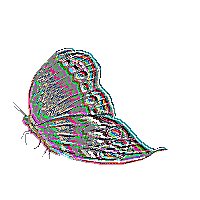 GOD LOVES YOU-- "For God so loved the world, that he gave his only begotten Son, that whosoever believeth in him should not perish, but have everlasting life" (John 3:16)

BUT YOU ARE A SINNER-- "For all have sinned, and come short of the glory of God" (Romans 3:23)

THE HOLY SPIRIT CONVICTS YOU OF SIN-- "And when he is come, he will reprove the world of sin... because they believe not on me" (John 16:8-9)

YOUR RESPONSE IS TO REPENT OF SIN-- "For I am not come to call the righteous, but sinners to repentance" (Matthew 9:13)

AND TO TRUST IN CHRIST AS SAVIOR AND LORD-- "That if thou shalt confess with your mouth the Lord Jesus, and shalt believe in thine heart that God hath raised him from the dead, thou shalt be saved. For with the heart man believeth unto righteousness; and with the mouth confession is made unto salvation. For whosoever shall call upon the name of the Lord shall be saved" (Romans 10:9-10, 13)

SAVED, SEALED, AND KEPT-- "And you also were included in Christ when you heard the word of truth, the gospel of your salvation. Having believed, you were marked in him wish a seal, the promised Holy Spirit" (Ephesians 1:13) "who through faith are shielded by God's power until the coming of the salvation that is ready to be revealed in the last time." (1 Peter 1:5)

GROW IN CHRIST by following through with baptism and uniting with a church. You will find new Christian friends and grow in your new life in Christ.
HOME|Backgrounds-Index1|
Sheila's Poems|Backgrounds2|
Buttons|Backgrounds3|
|Backgrounds5|
|Backgrounds6|
Backgrounds7|Backgrounds8|
Backgrounds_Big_ Files|
Top Bordered Backgrounds|
Top_Bordered Backgrounds2|Backgrounds9|
Webtv-E-Mail_Backgrounds |
Left-Bordered-BG|Banner Page|
Bars|Awards

E-MAIL
FONT>