HOME|Backgrounds-Index1|
Sheila's Poems|Backgrounds2|
Buttons|Backgrounds3|
|Backgrounds5|
|Backgrounds6|
Backgrounds7|Backgrounds8|
Backgrounds_Big_ Files|
Top Bordered Backgrounds|
Top_Bordered Backgrounds2|Backgrounds9|
Webtv-E-Mail_Backgrounds |
Left-Bordered-BG|Banner Page|
Bars|Awards

E-MAIL
FONT>



Not
Backgrounds
Really
SHEILA'S
ODDNENDS
Some Gifs I Made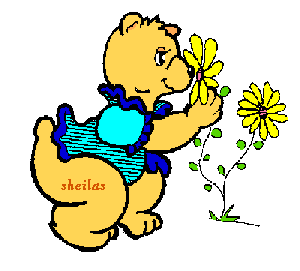 If you see something that you
want custom made(as the water gif) with your
name on it just e-mail me here
and I will try to make it within
two days.

Please sign this guest book
untill after August 15th. when
my other guest book will be finished upgrading..

Read My Guestbook! | Sign My Guestbook!




HOME|Backgrounds-Index1|
Sheila's Poems|Backgrounds2|
Buttons|Backgrounds3|
|Backgrounds5|
|Backgrounds6|
Backgrounds7|Backgrounds8|
Backgrounds_Big_ Files|
Top Bordered Backgrounds|
Top_Bordered Backgrounds2|Backgrounds9|
Webtv-E-Mail_Backgrounds |
Left-Bordered-BG|Banner Page|
Bars|Awards

E-MAIL
FONT>
Everything that is on my pages has been made by me on my computer with Paint Shop Pro.
I hold the copyright on all.
You may use the images anyway you please but not in collections.
A link would be nice but not required.